Nuclide map - total beam - acrylic glass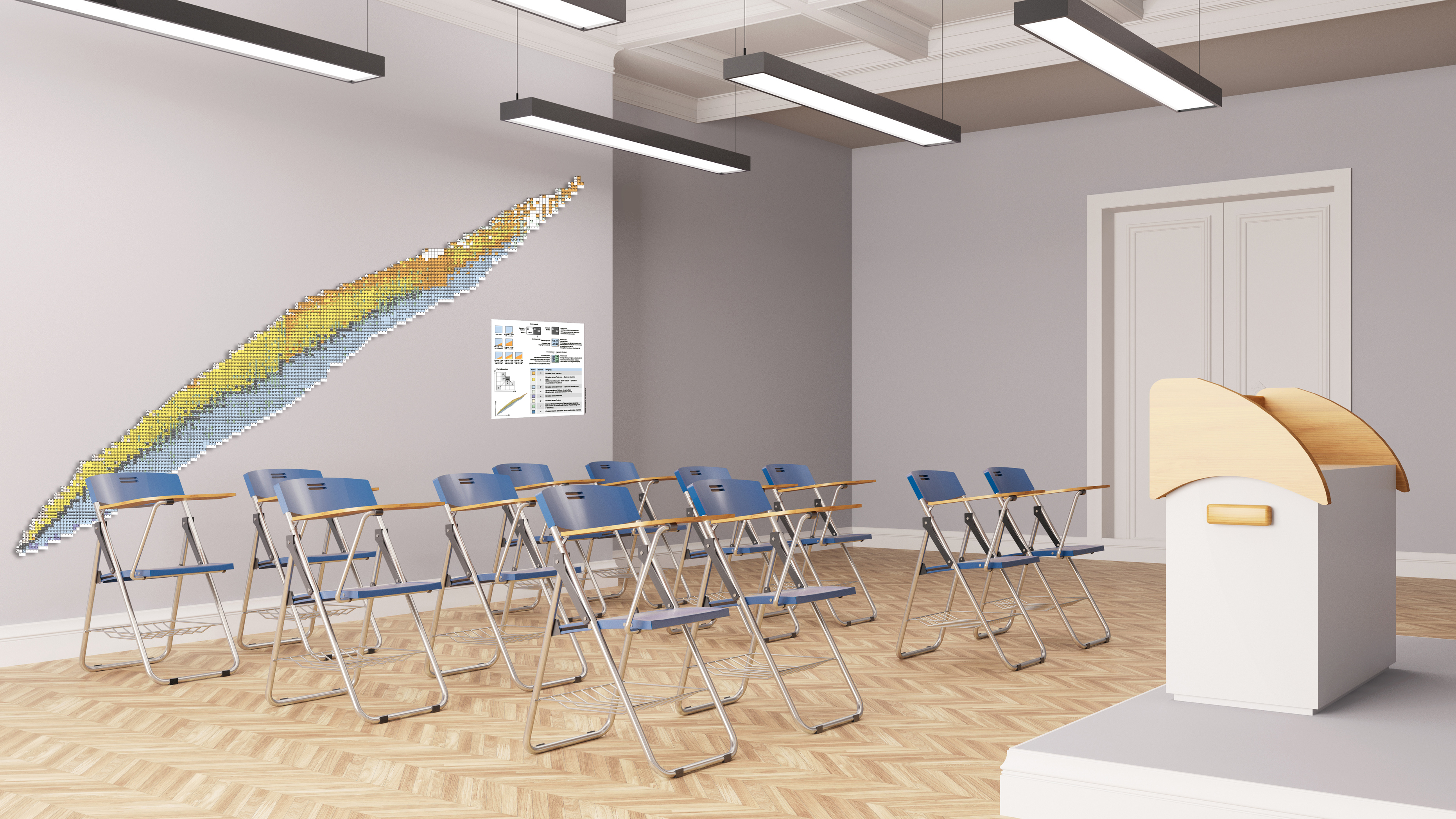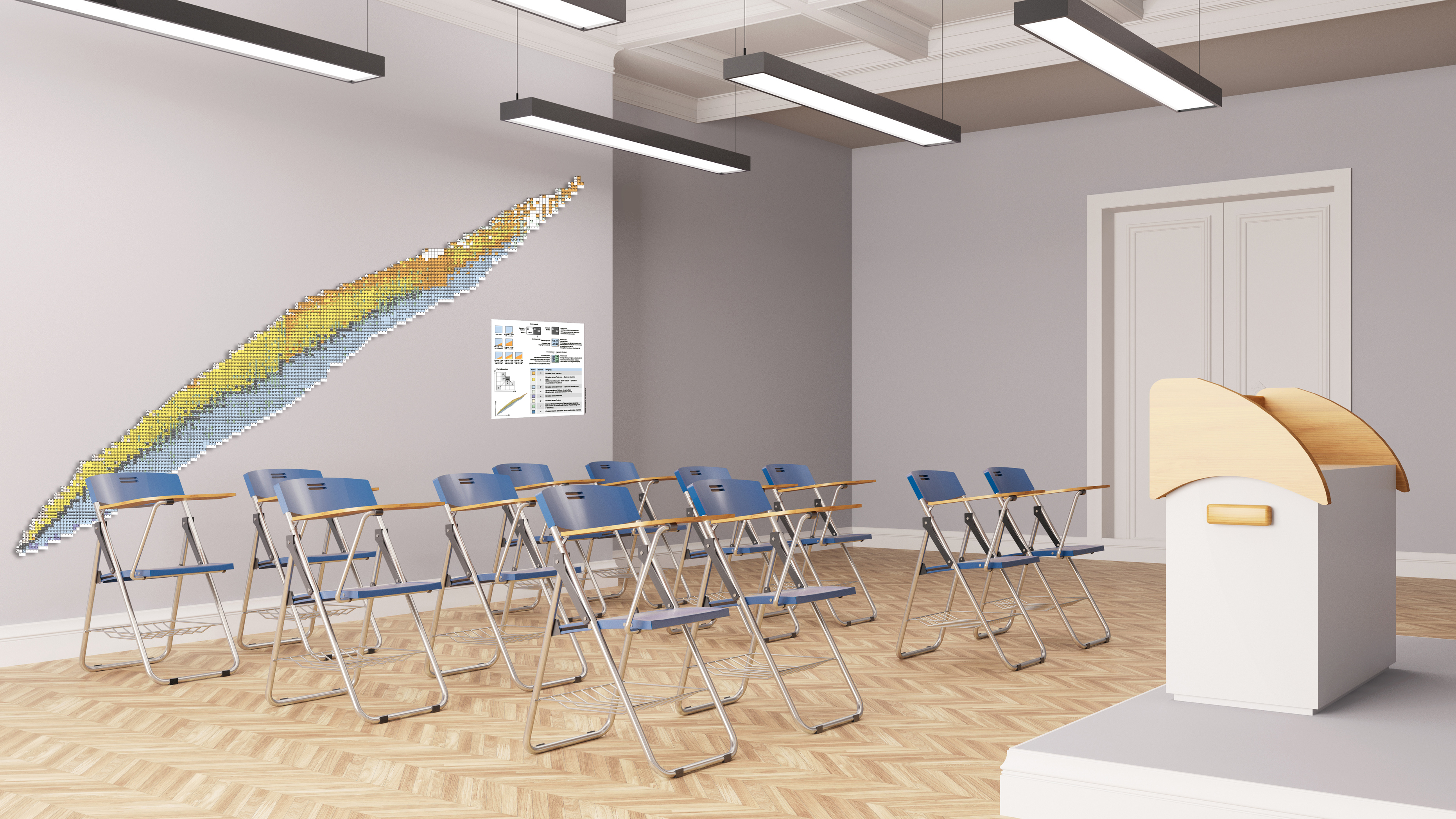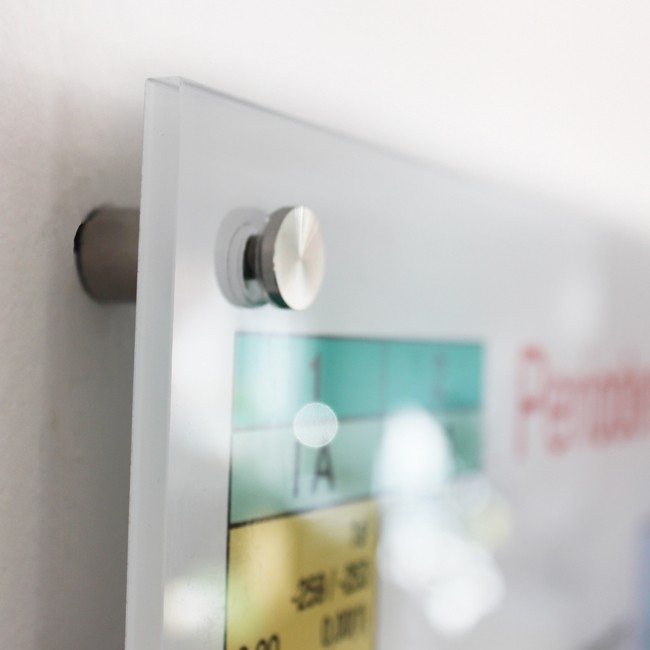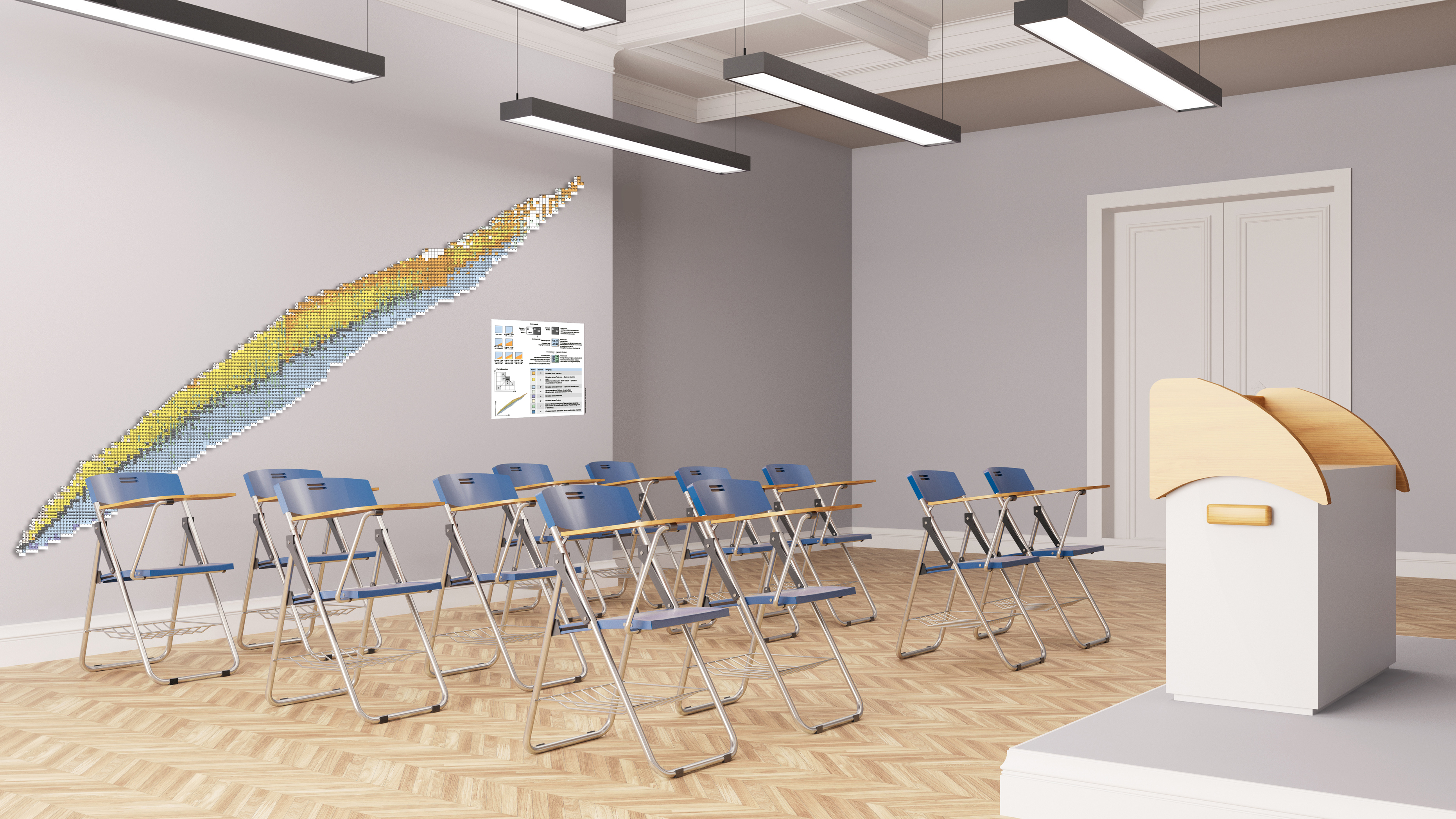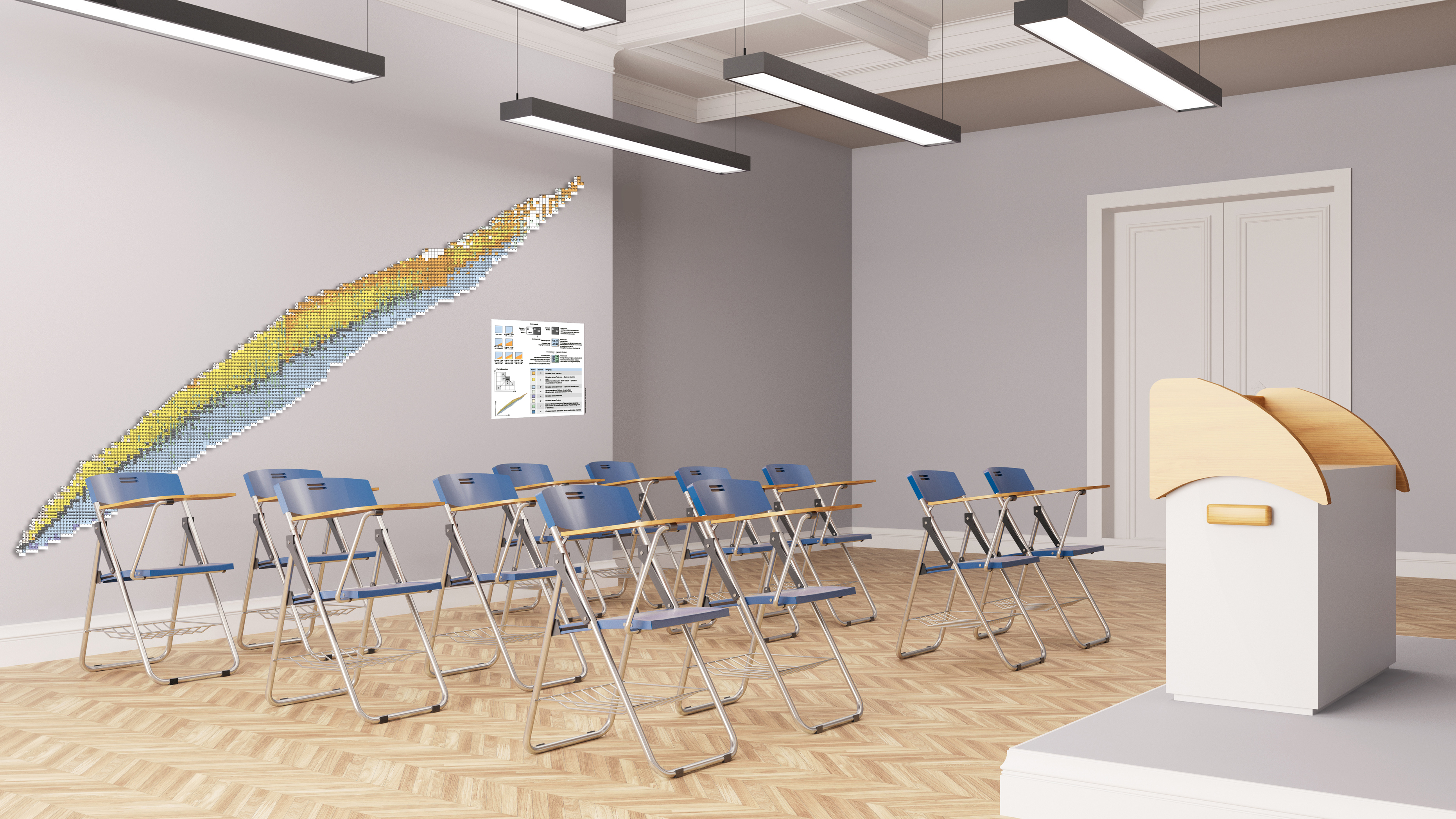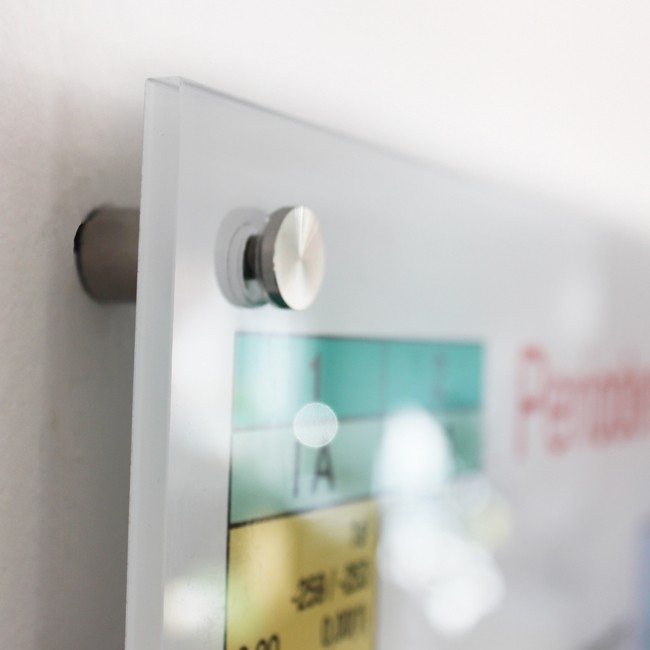 Sofort verfügbar, Lieferzeit: 3-4 Wochen
Individuelles Angebot:
Für diesen Artikel kann ein Angebot angefordert werden. Dazu ist es notwendig diesen Artikel in den Warenkorb zu legen und, sofern noch nicht vorhanden, ein Kundenkonto zu erstellen.
Produktinformationen
The flower nuclide ray maps didactically optimised over 3,000 currently experimentally detected nuclides. The map provides over 10,000 highly precise data based on the renowned National Nuclear Data Center of the Brookhaven Institute (USA). For teaching, study and research in the various disciplines, the high didactic value lies in particular in the readability-optimised presentation of the data.
The total beam comes in the form of a high-quality UV direct print of the nuclide map on acrylic glass plate (clear). This is protective-laminated and format-milled. The delivery includes a set of 16 "Fisso Midi / chrome" spacers with fixing material.
A minimum room height of 240 cm and a width of 400 cm are recommended for mounting the entire beam. The nuclide beam is supplied in two parts (with a length of 215 cm or 230 cm and a width of max. 80 cm).
"THE TASK OF THE NATURAL SCIENCES IS NOT MERELY TO EXPAND EXPERIENCE, BUT TO BRING ORDER INTO THIS EXPERIENCE" - NILS BOHR
| | | | |
| --- | --- | --- | --- |
|   |   |   |   |
|   | DETAILS |   |   |
|   | Size | Beam 445 cm x 80 cm |   |
|   |   | required wall size: 400 cm x 240 cm (Width x Height) |   |
|   |   | Legend 60 cm x 60 cm |   |
|   | Material | Acrylic glass panel (clear) |   |
|   |   | high quality UV-direct print |   |
|   |   | protective laminated, format milled |   |
|   |   | incl. set of 16 spacers |   |
|   | Version | Full version |   |
|   | Article-No. | NK-Total Beam-VV-Eng |   |
|   |   |   |   |
CONTENT
For each nuclide, as far as known, the following values are given:
Elementsymbol

Massenzahl A

Ordnungszahl Z

Neutronenzahl N

Halbwertszeit

Energie der Zerfallsart

 

Anteil am natürlichen Vorkommen (stabile Nuklide)

relative Häufigkeit der Zerfallsart durch farbliche Unterteilung

Metastabile Zustände

Absorptions-/ Spaltungsquerschnitte



The following decay types are shown and can be distinguished from each other by different colours:
α

β-
β+/ Elektroneneinfang

γ (Isomerer Übergang)

Spontanspaltung

Protonenemission

Neutronenemission

Clusteremission
Further details:
square tiling

Laser pointer optimised colouring

Legend in German or English

Plotting of atomic numbers on the ordinate and neutron numbers on the abscissa to maintain a clear overview

Identification of the different decay types of a nuclide by colours and representation of the shares in the total decay
---
SOURCES
Evaluate Nuclear Structure Data File (ENSDF): nndc.bnl.gov. Stand: Juni 2022.
The values published on the nuclide map correspond to the current state of science and are permanently updated.
---
AUTOR
Marie-Christin Heißenbüttel
---
ISBN
| | |
| --- | --- |
| Sprache: | deutsch |
| Version: | Vollversion |